Please check back for details about the 2018 Cobb County Prayer Breakfast Prayer Leaders.
Last year, the program focused on public education in Cobb County and how the faith community can pray for and impact the next generation. We heard from these local Superintendents, Principals, Coaches and Students.
Babbie Mason, Dove Award-Winning Singer, Songwriter, Teacher and Television Talk Show Host of Babbie's House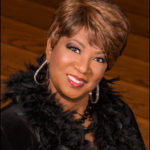 The name Babbie Mason is synonymous with creative excellence in the Christian community. An award-winning singer-songwriter of Christian music, Babbie's ministry and career have blessed for almost three decades. Babbie Mason has gone across the globe where she has encouraged the hearts of young and old alike in churches, conferences and corporate conventions. Gracing the stage in numerous Billy Graham Crusades worldwide, Women of Faith Conferences, The Grammy Awards and Carnegie Hall, her gifts and talents have allowed her to share the platform with such notable people as Presidents Carter, Ford and Bush, Former First Lady Barbara Bush, Lady Margaret Thatcher, NBA legend, Michael Jordan, General Colin Powell, Steve Forbes and Jeff Foxworthy. She is the host of her own television show, Babbie's House, seen all over North America, Africa, the British Isles and the Caribbean Islands. Babbie Mason's heart-felt lyrics and singable melodies have been translated in over twenty languages. She is the recipient of two Dove Awards for her singing and songwriting abilities and a host of other awards and recognitions line her walls; eleven Dove Award nominations, nominations for the Grammy and the Stellar Awards, including nominations for Female Vocalist of the Year and Songwriter of the Year. In 2010, Babbie Mason was recognized for her contributions in Gospel music by being inducted into The Christian Music Hall Of Fame.
Brett Younker, Worship Leader, Passion City Church and Dove Award-Wining Musician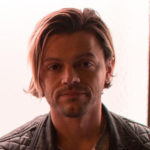 Brett Younker is a Cobb County native and GMA Dove Award-Winning musician, songwriter and worship leader at Passion City Church. Brett and his wife, Aynsley, have 2 little girls and live in Atlanta. Brett's heart is for people to see and experience the fullness of God in their lives and he desires to lead people to know God and respond to the greatness of who God is and what He has done.
Leslie Mansfield, Principal, Teasley Elementary School

Leslie Mansfield currently serves as principal of Teasley Elementary in Smyrna, Georgia and has been an Educator for 21 years. Prior to being appointed principal, Leslie was a teacher, curriculum specialist and assistant administrator that has served in Cobb County for over 15 years. Leslie earned a B.S. in Early Childhood Education from Mercer University, a Masters Degree from the State University of West Georgia and a Specialist Degree from Lincoln Memorial University, all in Educational Leadership. In her sixth year at Teasley, Leslie is thankful to live, work and play in the Smyrna community. Leslie has a heart for her students and actively serves at her church, Passion City Cumberland.
Dr. Ashley Hosey, Principal, Pitner Elementary School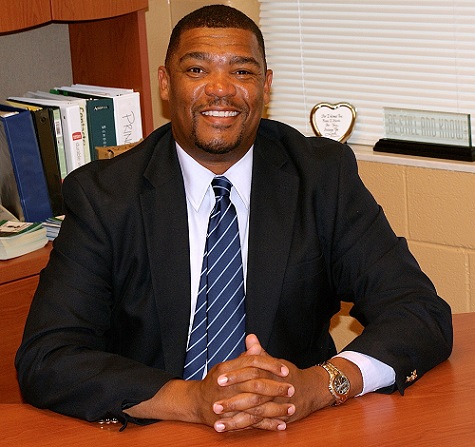 Dr. Hosey was born and raised in Rockmart Georgia and graduated with a Bachelor's degree from the University of Georgia. He received a Master's degree from the State University of West Georgia and a Doctorate degree from the University of Alabama. Dr. Hosey has been in the field of education for 20 years serving in the Marietta City School system and the Cobb County School District. Dr. Hosey believes that a quality education is the passport to, the key to, and the indicator of success. Dr. Hosey and his wife are the proud parents of two wonderful children.
Mark Elkins, Educator & Baseball Coach, Harrison High Schoo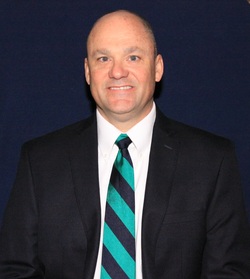 Coach Elkins is in his 25th year at Harrison, serving for 19 years as Head Coach for the Harrison Hoyas. Under his leadership, his teams have won 356 games and won two Region Championships: Region 5AAAAA in 2008 and Region 5AAAAAA in 2015. The Hoyas have competed in 14 State Playoffs; including two straight appearances in the State Quarter Finals in 2002 and 2003. The Hoyas finished the 2010 season as the State Champions in AAAAA and ranked 15th in the Nation by USA Today and 21st by Baseball America. An active member of The Georgia Dugout Club, Coach Elkins was named "Assistant Coach of the Year" by the club in 1997. He was named an assistant in 1999 to coach the Atlanta-West All Star Team which won the gold medal in the Georgia Dugout Club's All Star Game. Coach Elkins later was named the Head Coach for for the Northwest Team in 2012. In 2010 Coach Elkins was named "Cobb County Baseball Coach of the Year" by the Marietta Daily Journal and was named "AAAAA Baseball Coach of the Year" by the Georgia Dugout Club and by the Atlanta Braves 400 Club. In 2002 and in 2014, Don Shaw Field was named the High School Field of the Year by the Georgia Dugout Club. ​In 2011, Coach Elkins and the rest of the 1998 State Championship Team were inducted into the Harrison High School Athletics Hall of Fame. In 2015, Coach Elkins was named the Region 5AAAAAA "Coach of the Year" and was Named "Harvey Cochran Coach of the Year" by the Marietta Umpires Association. In January of 2017, Coach Elkins was inducted into the Georgia Dugout Club's "Hall of Fame" along with the Hoyas' first Head Coach, Mike Power.​Coach Elkins received a Bachelor of Science Degree in Health and Physical Education from Tennessee Tech University, a Master of Arts Degree in Administration and Supervision and an Educational Specialist Degree in Educational Leadership from Lincoln Memorial University. Mark and his wife, Richelle, have been married for 24 years and reside in Acworth.
Dr. Grant Rivera, Superintendent, Marietta City Schools

Dr. Grant Rivera currently serves as the superintendent of Marietta City Schools in Marietta, Georgia. Prior to that, he served as Chief of Staff for the Cobb County School District and served as principal of South Cobb High School in Austell, Campbell High School in Smyrna, and Westlake High School. Prior to being appointed principal, Grant held positions as a high school assistant principal, special education teacher, and coach in Cobb County. Grant received a B.S. in Education and Social Policy from Northwestern University and an M.A. in Learning Disabilities from the University of Alabama. He holds a Doctorate of Education from the University of Alabama, with an emphasis in School Law. Grant has worked with several school districts around the country as a consultant and practitioner for school improvement and family engagement. Grant, his wife, Jennifer, and two daughters live in Atlanta.